Robust, Adaptive
Quantitative Strategy
Through sophisticated empirical analysis and machine-learning analytics, WingCapital Investments specializes in development of high reward-to-risk trading signals in multiple asset classes with the objective of consistently generate positive returns and outperform broader markets .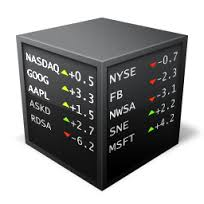 Equities
Large Cap US Stocks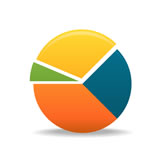 ETFs
All Major Index, Sector, FX, Commodities ETFs and ETNs
Futures
Long/Short signals for major Index and Commodities Futures including S&P E-minis, Gold, Oil, US Wheat

FX Pairs
Long/Short signals for major FX pairs including USD/JPY, EUR/USD, etc. In addition, we also provide real-time signals with intraday timeframes.
Sophisticated Methodology
Advanced Pattern Recognition & Machine Learning
Scans thousands of stocks, ETFs for bullish & bearish technical patterns that have positive expectancy
Predictive analytics which self-adapts and strives to outperform consistently over time
Searches for high-probability trading opportunities in both trending and choppy market environments
Well-defined reward-to-risk with target and stop prices projected using our advanced algorithm
Automated Portfolios
Fully automated portfolios in multiple asset classes through execution of our quantitative trading signals
Our long/short strategy strives to maximize alpha and reduce market beta to achieve optimal risk-adjusted returns
All trades and portfolios are tracked daily in our proprietary portfolio management system WingDashboard as well as on MotifInvesting.
Disclaimer
No content published as part of this website constitutes a recommendation that any particular investment, security, portfolio of securities, transaction or investment strategy is suitable for any specific person.
Views and positions expressed in this website are WingCapital Investments Inc.'s own opinions and are subject to change over time. Trading in securities (including, without limitation, stocks, options, ETFs, futures and bonds) involves risk and volatility. You should consult your own investment, legal, tax and/or similar professionals regarding your specific situation and any specific decisions.
Click here for full disclaimer and our privacy policy